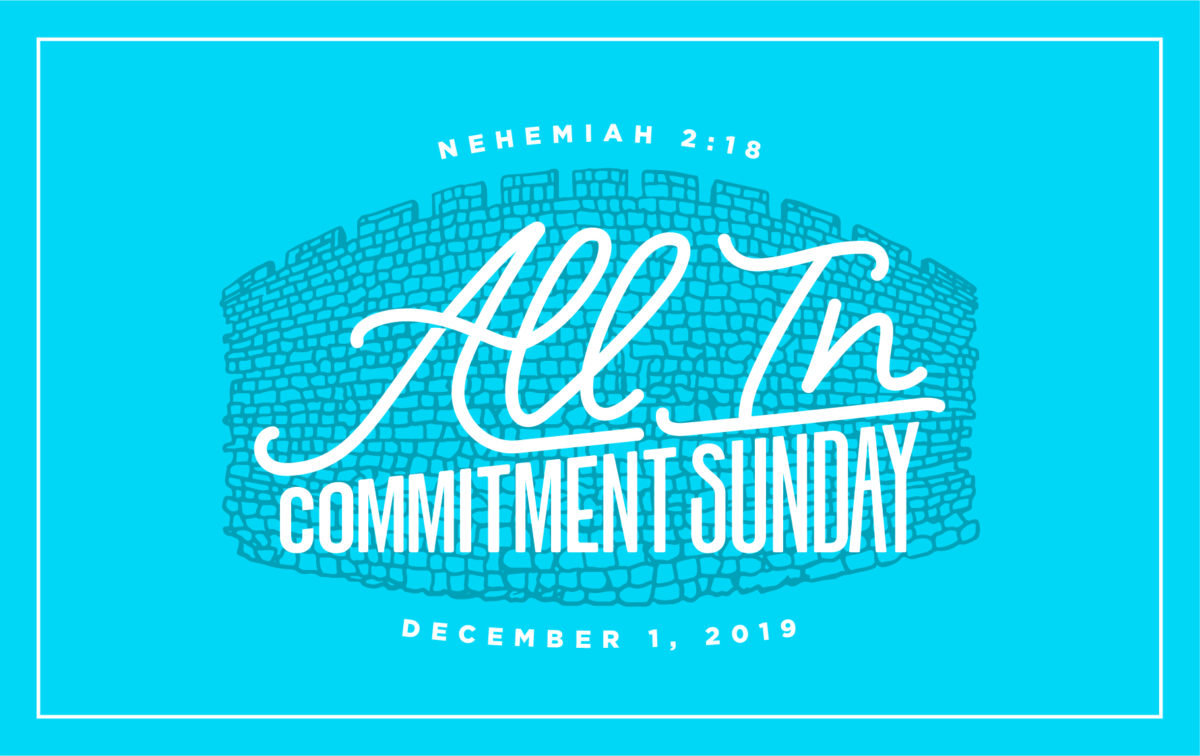 Generosity is a subject that's often avoided at church, but it's an important one. The way we live out our generosity shapes the kind of church we become. As we begin our third year as a church and approach 2020, we have a choice as to the kind of church we want to be. Will we be content with what has happened in the past or will we continue to pursue who God is calling us to be?

As we read through Nehemiah this month, we can't help but see the connections between this story and the kind of church we can be.

In the second chapter, Nehemiah tells the Jews his plan to rebuild the city of Jerusalem. They get excited and commit, "We're with you. Let's get started!" The entire community was All In - no matter their vocation, no matter their ability. They committed to giving whatever they had to get the job done. Big or small, every commitment mattered.

On Commitment Sunday, December 1st, let's go All In in two ways.
Let's go All In together. Our goal is 100% participation. Imagine the impact we can have if every individual and family commit to being All In!
Go All In and give boldly. For us, bold giving requires us to fully trust God with our finances. For some, this will mean $10. For others, this will look like $1,000, $10,000, and for some, it will mean more.
Soon you will receive a letter and 2020 commitment card in the mail.

On Sunday, December 1st, we will go All In and bring our commitment cards to the front.

Let's do this together as one church, going All In for God and God's plan for The Grove. Imagine the powerful impact The Grove can have in our community if we go All In. God will bless and leverage our generosity to rebuild walls and lives in our city.