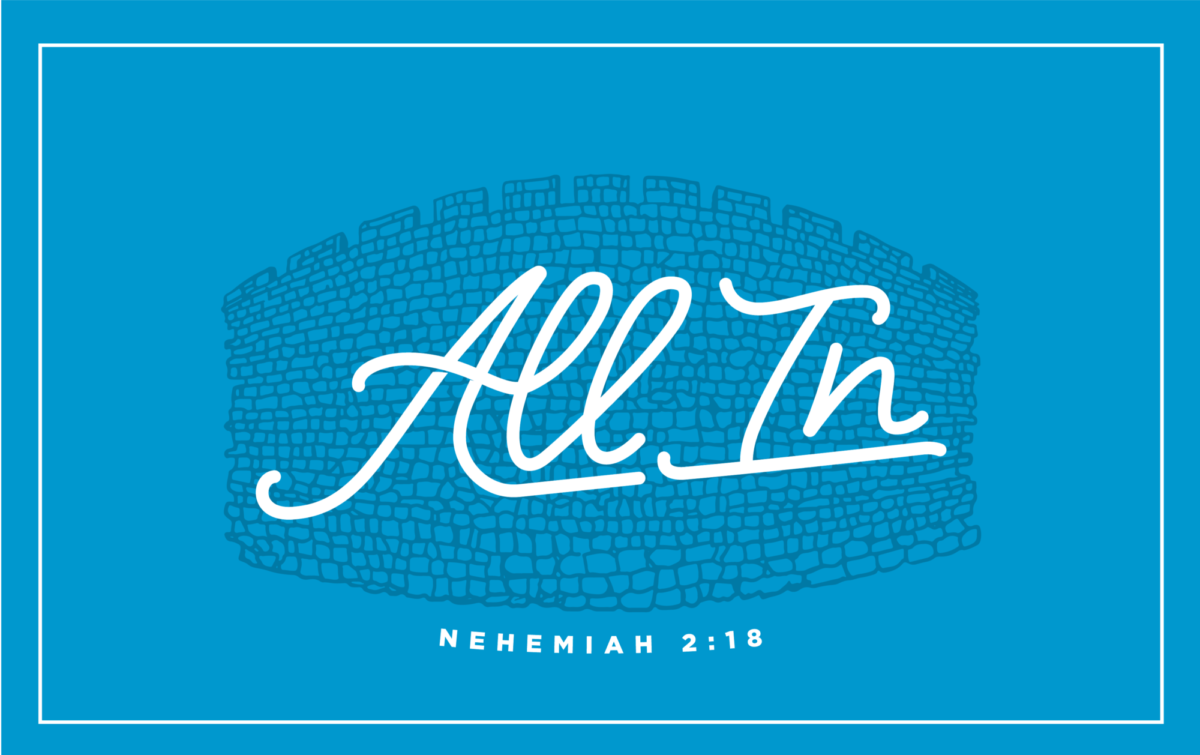 Generosity is a subject that's often avoided at church, but it's an important one. The way we live out our generosity shapes the kind of church we become. As we begin our third year as a church and approach 2020, we have a choice as to the kind of church we want to be. Will we be content with what has happened in the past or will we continue to pursue who God is calling us to be?

On December 1st, 2019 we came forward to say, "I'm All In for 2020 at The Grove!" It was an amazing moment. Thank you for your commitment to what God has in store for The Grove this next year.
As we've said all along, our goal is 100% participation. If you haven't had a chance to go All In, we welcome you to commit to 2020.
Let's do this together as one church, going All In for God and God's plan for The Grove. Imagine the powerful impact The Grove can have in our community if we go All In. God will bless and leverage our generosity to rebuild walls and lives in our city.