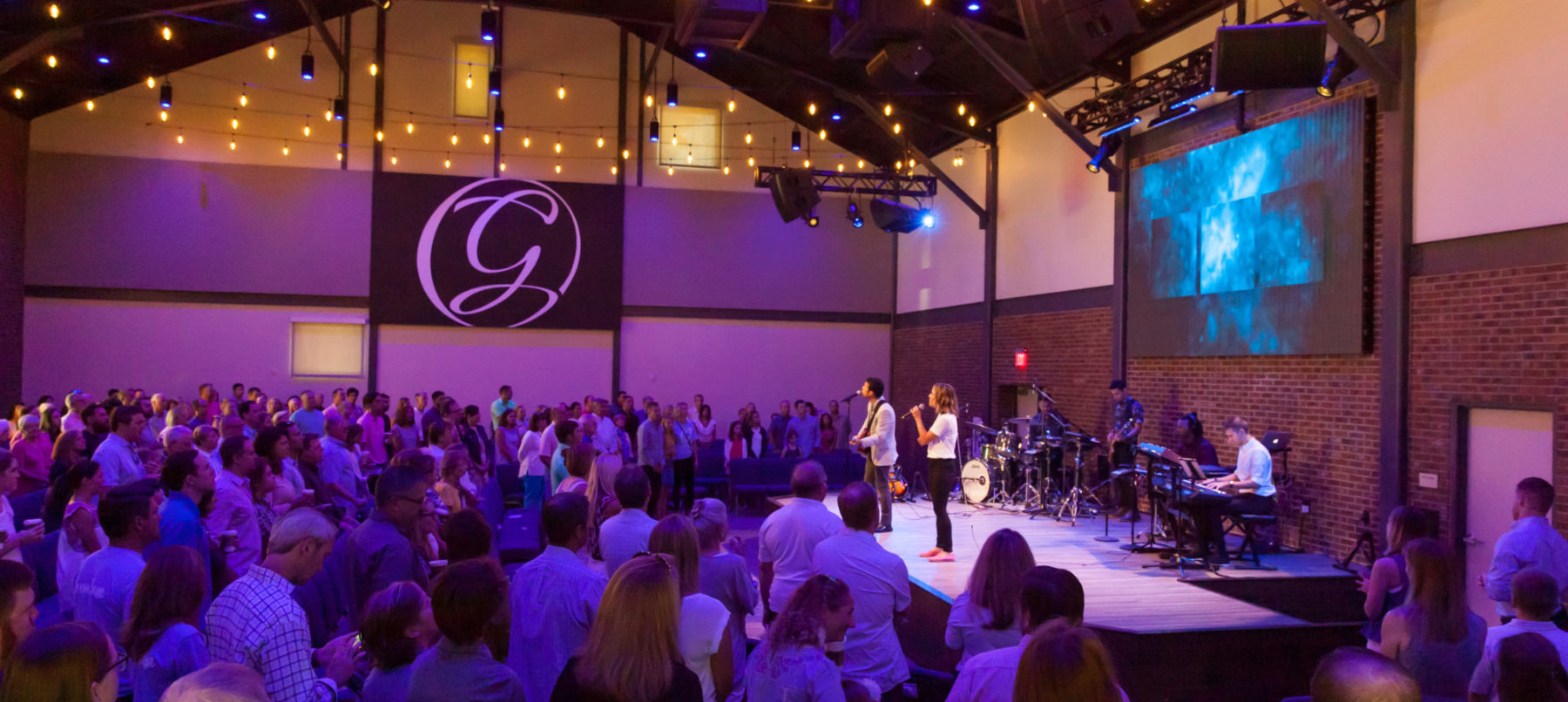 The Grove Church was born out of what was formerly Schreiber Memorial United Methodist Church. In the spring of 2017 Highland Park United Methodist agreed to assume responsibility of the Schreiber Memorial site, with the understanding that HPUMC would raise the money necessary to renovate the building, and that as soon as possible, HPUMC would plant a new congregation in the old Schreiber building. It was really important to everyone involved that the legacy of Schreiber would continue and that The Grove would continue to be a great neighborhood church. The Grove Church is an extension campus of Highland Park United Methodist, in the same way that the University of Texas at Dallas is an extension campus of the larger University of Texas system.
In the summer of 2017, families of our launch team gathered together in what is now our worship space. They wrote out Bible verses, drew pictures, and expressed their hopes for the people that would eventually worship there. The Grove Church is truly rooted in prayer and Scripture, and when you're gathering in our worship space, you are literally standing on, and supported by, heartfelt words that are meant for you.
On October 22, 2017, after extensive renovations, a new congregation was launched out of the old Schreiber Memorial church building: The Grove Church. Today, The Grove stands as a symbol of resurrection and renewal for the surrounding community.
We love the imagery of coming together as a neighborhood church and being the group of 'fruit-bearing trees' that Jeremiah writes about in the Old Testament. Our vision for The Grove is to become a church that lives out its faith in tangible ways, intentionally creating environments that gather people together, grow them closer to God, and give back to our neighbors.