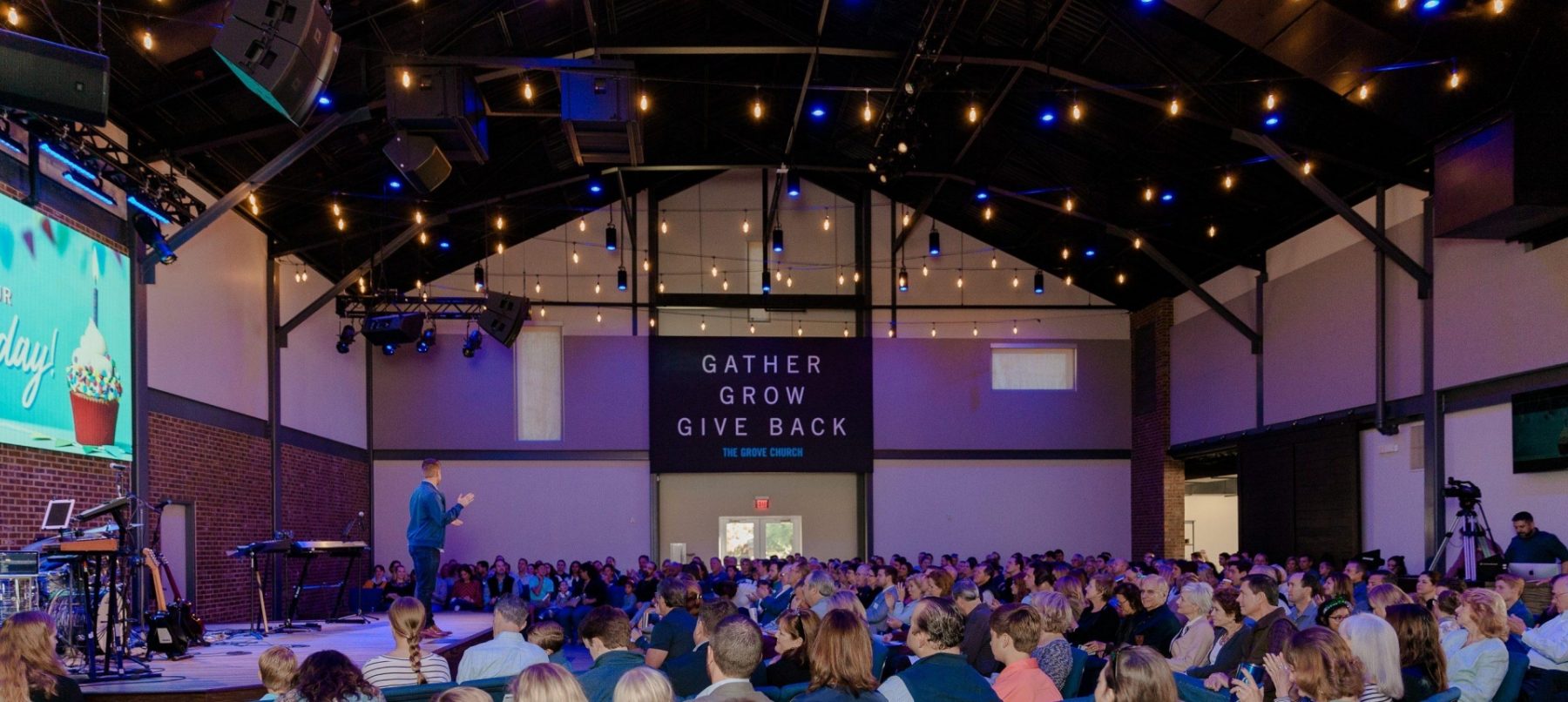 Blessed are those who trust in the Lord, whose trust is the Lord. They shall be like trees planted by water, sending out its roots by the stream. It shall not fear when heat comes, and its leaves shall stay green; in the year of drought it is not anxious, and it does not cease to bear fruit." - Jeremiah 17:7-8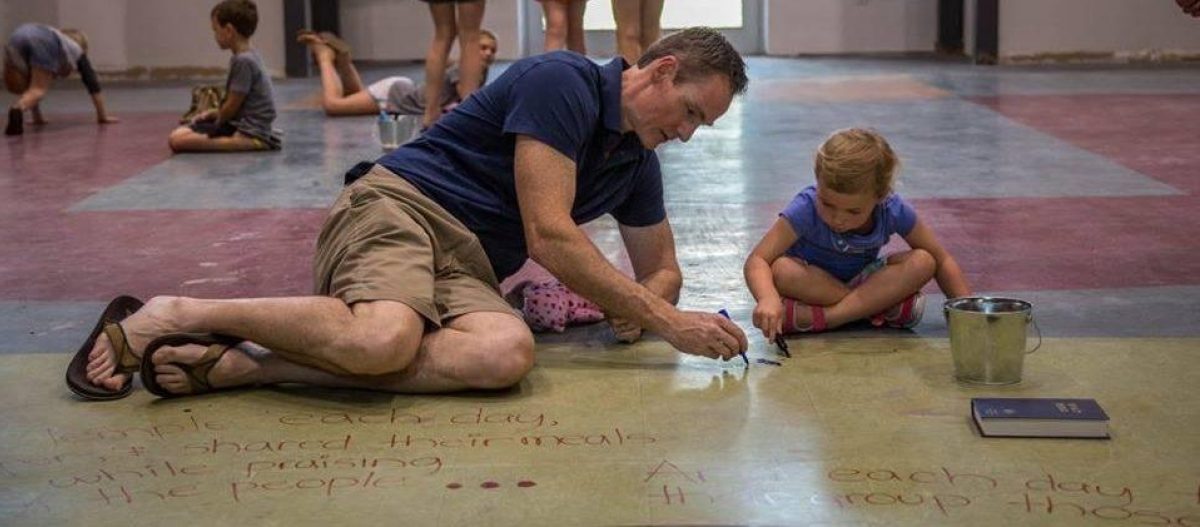 Inspired by Scripture
We love the imagery of coming together as a neighborhood church and being the group of 'fruit-bearing trees' that Jeremiah writes about in the Old Testament. Our vision for The Grove is to become a church that lives out its faith in tangible ways, intentionally creating environments that gather people together, grow them closer to God, and give back to our neighbors.
Rooted in Prayer
In the summer of 2017, families of our launch team gathered together in what is now our worship space. They wrote out Bible verses, drew pictures, and expressed their hopes for the people that would eventually worship there. The Grove Church is truly rooted in prayer and Scripture, and when you're gathering in our worship space, you are literally standing on, and supported by, heartfelt words that are meant for you.
Founded with Love
We are one of four campuses of Highland Park United Methodist Church, and we first opened our doors on October 22, 2017. Under the leadership of Rev. Stephen Lohoefer, we offer a contemporary worship service on Sundays at 9:00 and 10:30 am and change programming for children to 'birth through High School.