We're so excited about our Grove Youth summer plans! We have some great opportunities to gather together and grow as a community. We're making sure everyone will stay safe as we gather, so our events might look a little different than normal. With this in mind, we've created a summer calendar for Grove Youth.

As always, everyone is welcome to join in Grove Youth activities! We especially encourage your students to invite their friends. We know that this summer will look different for a lot of people, so we want to be a fun place for everyone to feel welcome.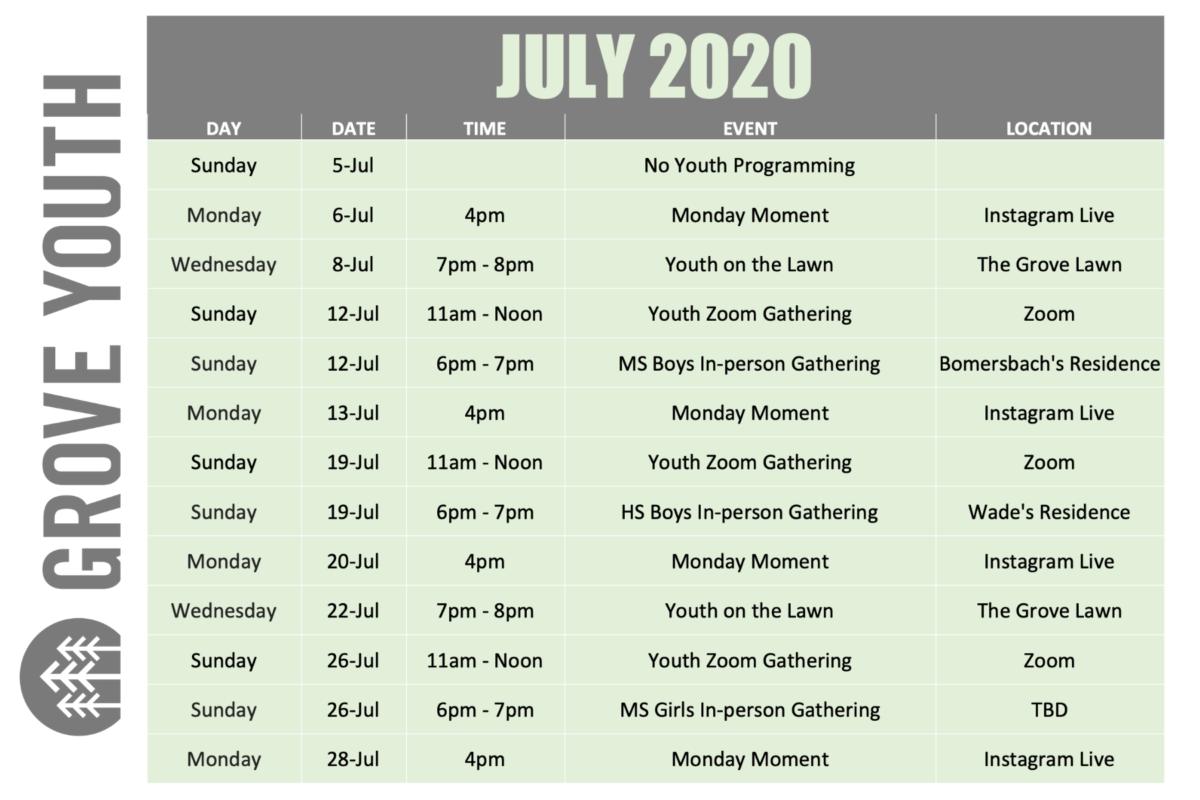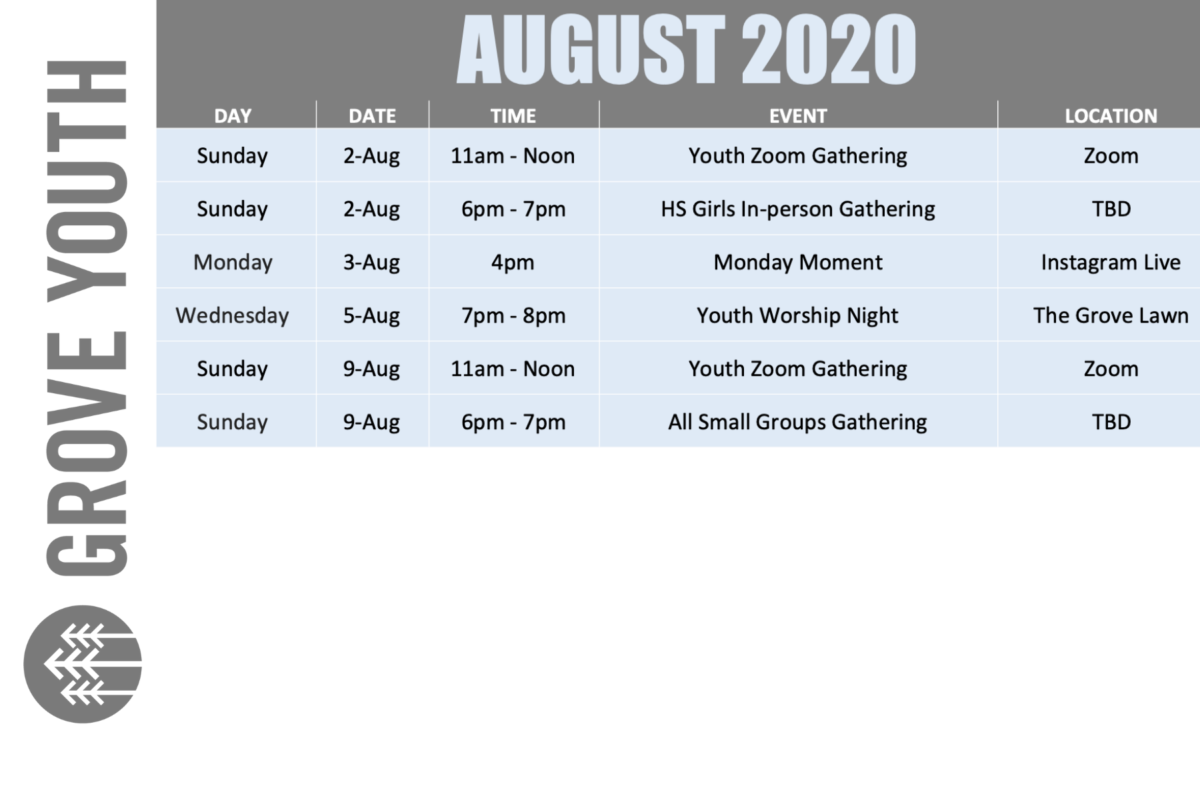 Youth Zoom Gathering

Sundays | 11:00 a.m. - Noon

Join us as we walk through a piece of scripture while asking questions in an interactive forum for youth.
Please click on the link below using a device with a camera and a stable internet connection at 11:00, immediately following online worship!
---
ADDITIONAL RESOURCES


Grove Youth Instagram

Parent GroupMe Chat
Grove Youth Parents

Our Parent GroupMe is helping us connect and inform everyone of what is going on in the youth program. We're thankful for our parents that have already posted and asked questions in the GroupMe. If you haven't had the chance to join, please let Andrew or Allie know, so they can get you connected.
---