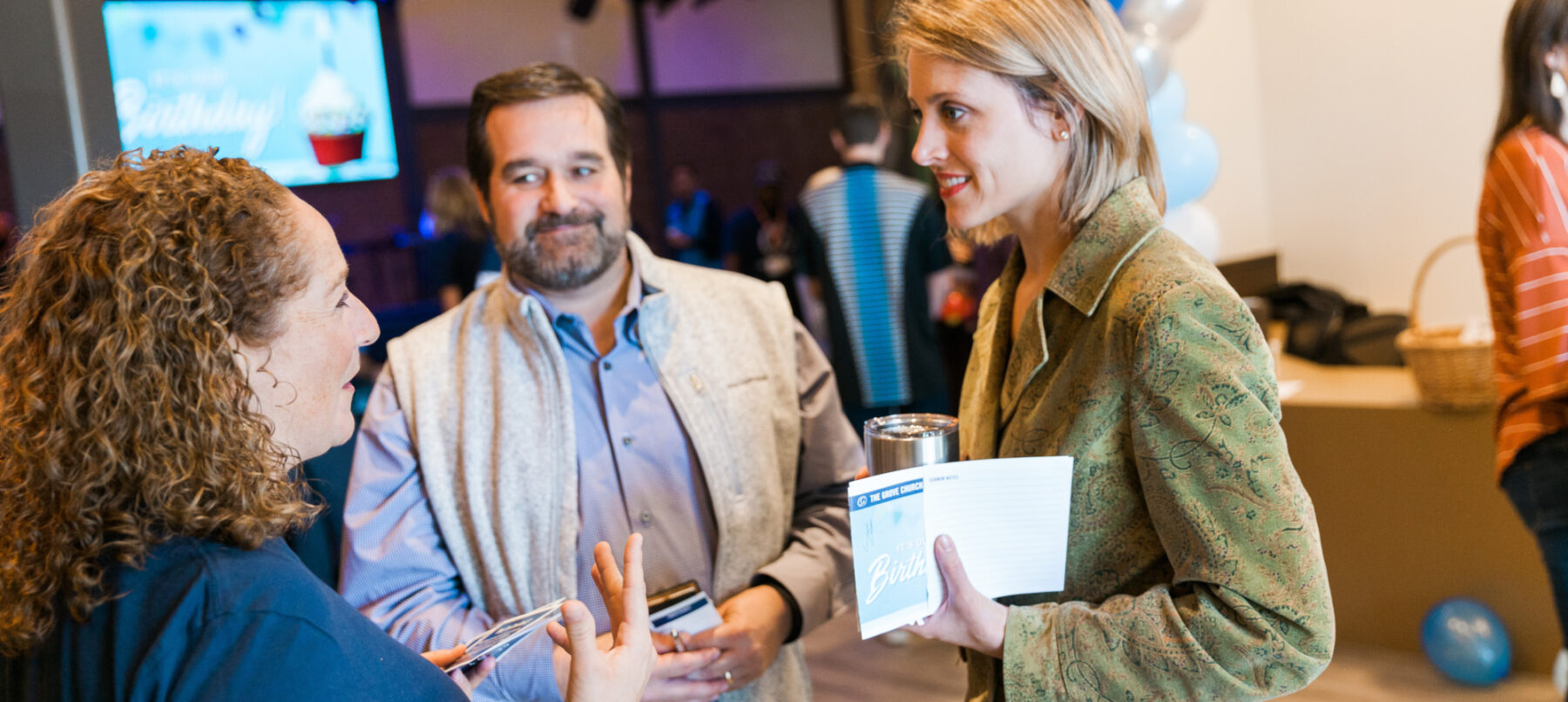 Growth happens best in community

Grove Groups are the best way you can get connected to others. These groups are people who meet regularly in homes, restaurants, and coffee shops with a desire to grow in their faith and in their life. Some groups are formed based on similar life stages while others are filled with people who share similar schedules or interests. Each session is generally an 8-12 week commitment, depending on your group's schedule. What they all have in common is a desire to grow together. Whether you are looking for new friends or already have friends you'd like to be in a group with, we can find a place for you.

Grove Groups Fall Launch Dates
August 25 - September 8: Signup for a Grove Group
September 9: Grove Groups Launch Night 6:00 -7:30pm at The Grove
Lead a Grove Group
What makes you the perfect person to start a Grove Group?
You have a desire to grow your faith and share that experience with others. Here are some reasons why others have chosen to start a group:
To meet people in a similar stage of life based on age, marital status, age of children or aging parents.
To meet people who share a similar life experience, such as grief, addiction, or illness.
To dig deeper into topics of interest with other Christians. Topics might include family, relationships, finances, Enneagram, etc.
To dig into a great study or book with others.
We are here to support you with:
Leader training and coaching
Online member signup and recruiting
Small Group Launch Night where we will help facilitate your first meeting and set expectations with your group
New group studies and other recommendations
Let's talk about how you can help create a meaningful experience for you and others around you to grow in your faith.